10-14-2014
We just received a very nice delivery from France! They are now available in the shop...
www.littleparis.co.uk
09-27-2014
19 mirrors
and other wonders just arrived in the shop.
Check for more ideas our website
www.littleparis.co.uk
07-01-2014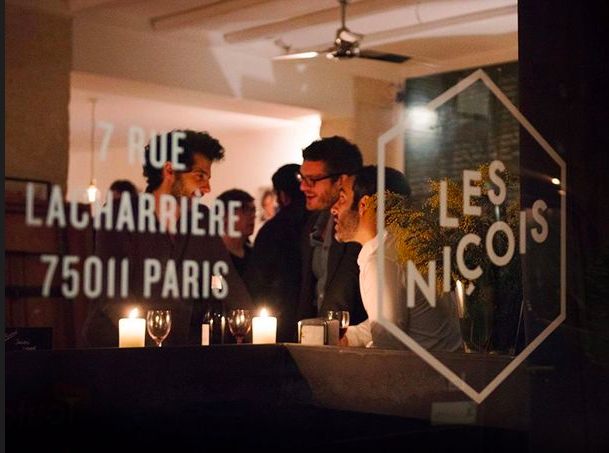 Throw the Jack in Nice
If bocce has long been a national sport (on sunny days, Paris is invaded by bowlers), it also won the hipsters, of this restaurant bar in the 11e arrondissement.
Throughout the day, the youngs bearded with the APC denims, "tirent & pointent" before enjoying eating some Nice specialties like pissaladière or socca. We almost hear the crickets sing ...
Formule à 14 euros.
7, rue Lacharrière, (11ee), 09-84-16-55-03.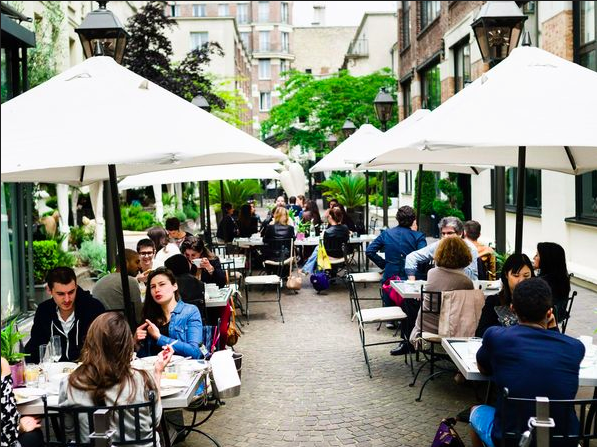 The umbrellas of les jardins du Marais
Stashed behind a 4-star hotel, the terrace is the surprise of the summer. And one of the largest in the capital: 1500 square meters of sight, planted with olive trees, palm trees, instead of a former industrial wasteland. Between brick buildings classified as historic monuments, wrought iron tables on a paved parade ground, away from the hubbub of the city. The perfect stopover for Disguise (14 euros).
74-76, rue Amelot, (11e), 01-40-21-20-00.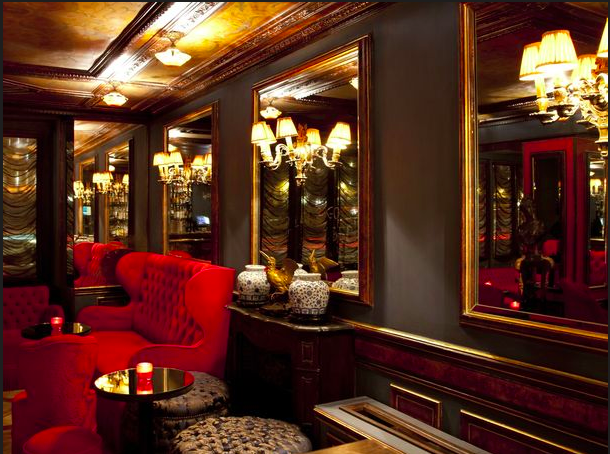 Dance with the ghosts of Lapérouse
Victor Hugo went there with his little son, Emile Zola liked to be in the living rooms, and Gainsbourg fell in love here, of Jane Birkin.
Ex-HQ Paris literary and arty, the legendary restaurant finds his impertinence under the leadership of Andrew and his Clique (owners of the Nuba, Baron ...).
From Thursday to Saturday night you can enjoy the DJ Sets or acoustic concerts. In the absence of cross Marcel Proust, you might see Frédéric Beigbeder.
15 euros a glass of wine. 51, quai des Grands-Augustins (6e), 01-43-26-68-04.
Sip a cocktail at the Hotel Vernet
It would be a shame not to try the cocktail in this 4-star nestled behind the Champs-Elysées, with its magnificent glass roof designed by Gustave Eiffel, where is installed the restaurant.
In this work of art are other wonders due to the talent of the designer François Champsaur. An eclectic jewel that combines the old moldings, furniture modernist inspiration and creations of Jean-Michel Alberola.
You can sip the mango cocktail, whiskey and popcorn (18 euros).
25, rue Vernet (8e).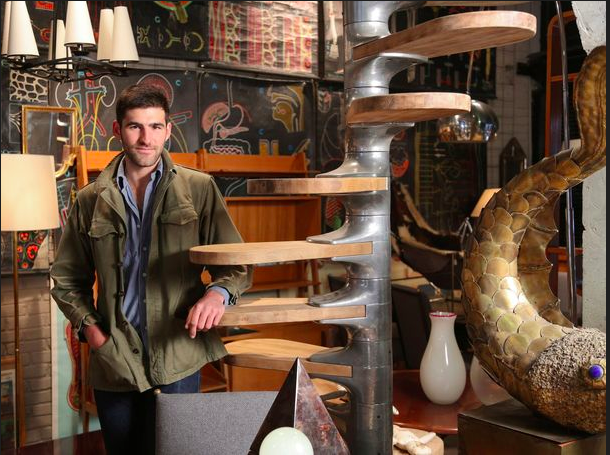 And my favorite place, the market Paul-Bert Serpette
For two years, fleas have perked up, as evidenced by family portraits. An exhibition that celebrates 50 merchants - mostly thirties - installed at Saint-Ouen.
The opportunity to discover a new generation of antique enthusiasts and view their findings or their favorites objects. Until 18 August.
Gallery des puces allees 6, stand 2.
Only on Saturdays and Sundays from 10 to 18 hours and on Mondays from 11 to 17 hours.
And finaly, here is the before-after of the XV style sofa that was waiting to be reupholstered with a beautiful charcoal velvet. The result is amazing.
Ask us, www.littleparis.co.uk to find some rare sofas and you will be able to have the same result !!!
01-10-2014
Winter sale season is upon us and is there a better place than Paris to quench our thirst of shopping?
If you are in the capital in the next few weeks, why not going to Paris biggest stores which will expand their opening hours to our utmost delight. Here, some places not to be missed during that exciting period.
1er arrondissement
- Forum des Halles
4e arrondissement
- BHV
- Citadium Beaubourg
3e arrondissement
Broken arms, it's also a really coool coffee shop ( https://www.facebook.com/pages/The-Broken-Arm/115211011993799)
resto http://chezjanou.com
6e arrondissement
resto http://www.auperelouisrestaurant.fr
9e arrondissement
- Galerie Lafayette Haussman
- Printemps Haussman
- Citadium Caumartin
And for those who plan to stay in London Little paris team will welcome you for our winter sales! http://www.littleparis.co.uk/new-arrivals.html
Also, let's not forget that it's the season of the delicious "galette des rois": that wonderful cake made of frangipane with a well hidden treasure inside. If you're in Paris during January, go to the nearest bakery or "cafe patisserie" to get the chance to become the king/queen of the day by finding the "feve"! Even better with cider! Regalez vous...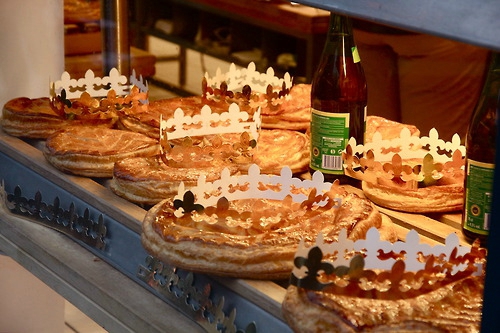 12-17-2013
Oulala... Here comes the opening of French Blanchette restaurant in Soho.
We are proud to have worked with them for the decoration ; you have to try the delicious food !!!
Blanchette Soho
9 d'Arbley Street
London, W1F 8DP
Blanchette opens this week on D'Arblay Street in Soho. Run by three brothers, Maxime, Yannis and Malik Alary, the quintessentially Parisian restaurant is named after their mother and will serve classic French sharing plates with a modern twist.

Head chef is Tam Storrar, former senior sous chef at Bibendum, and the menu showcases adaptations of traditional dishes, including chargrilled beef onglet with snails en persillade, salsify chips and red wine reduction, ox cheeks bourguignon with ventreche, warm confit of salmon and duck with puy lentils and herbs and prune and armagnac clafoutis with crème fraiche for dessert. The wine list features wines from all over France plus a selection of organic Normandy ciders.

In the dining room, the design features mismatched furniture and artwork, and antiques sourced from Helene Allen of Little Paris. The vibe is 'rustic country home grandeur': plants, wine bottles, hams, terrines, cheeses and desserts are displayed along the back of the bar.

Music will also play a big part at Blanchette, with Malik, founder of sound design company La Music du Faubourg in charge of tunes conducive to the atmosphere plus there will be occasional live music with small jazz and acoustic musicians playing during Sunday brunch.

Salt Yard Group co-founder Simon Mullins and Chef Director Ben Tish, good friends with the brothers, are on board as consultants and stakeholders in the new venture. Blanchette will seat 50-60 with a private dining room for 14-16.